Float design for the event Odarodle: "Keep on Dancing Till The World Ends", a Manifestation-Parade led by Dusty Whistles, at the Schwules Museum Berlin.
She's taking you to church. even though you've been there time and time again. Even though they've shut the doors and smashed the bells, you know that party is still bumping. That bass. That sweat. Sweet movement in your blood and the pressing heads of cocks. Make up like war paint. Bare breasts, and yes, that rhythm. Lisps slung high in exaltation. She knows. There is resistance on the dance floor, though she'd rather take it to the streets. She'd rather get dirt under her nails and roll in bed with her ancestors. She'd rather let her eyes dip back in the ecstasy of struggle. For what was then, is also now. And what we are goes on, and on, and on.
Starting at the foot of the former legendary "Eldorado," Dusty Whistles, posthuman drag monolith and queen of the night, will perform an invocation redrawing the lines through the past of our queer ancestry towards our very uncertain futures, drenched in the pregnancy of our temporal becomings. It is a call for strength, a recentering in struggle, and a song of gratitude for those whom we have lost, ending in a parade, prancing through the local "gayborhood," accompanied by song, poetry, dance, and drag performance.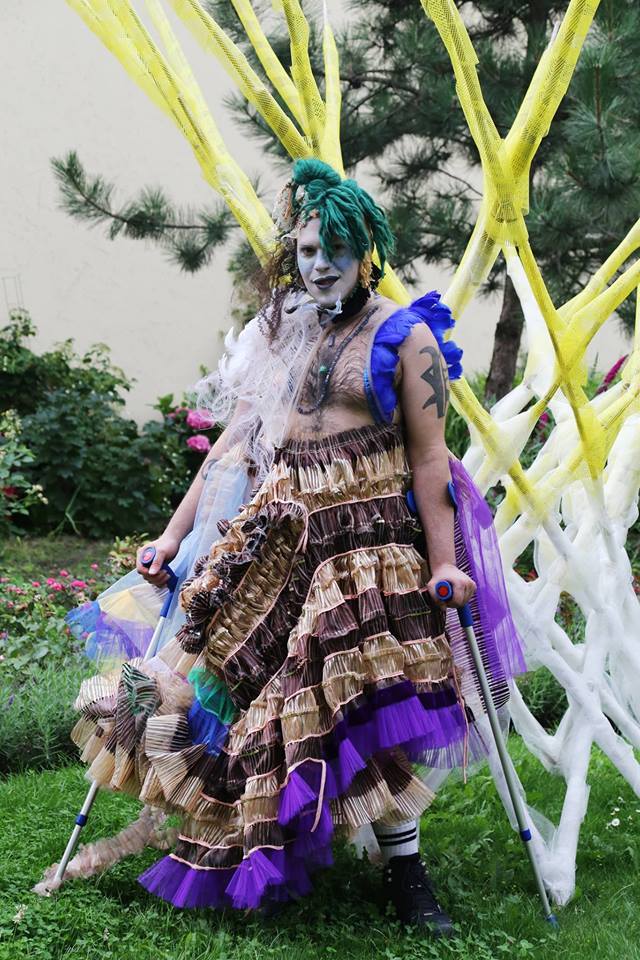 Dusty Whistles is a posthuman drag performer and multidisciplinary artist coming from New York. Her drag persona is a living network of relation expressed through a point of multiple intersections of lifeforms and experiences. She has been a resident of Berlin for the last 10 years, participating in the cities political counter culture and artistic communities. She is self taught in her artistic disciplines, and came of age as a drag performer under the care and community fostered by the immortal goddess Olympia Bukkakis. She is the "mother"/founder of Faux Real, Berlin's first and only drag performance night featuring exclusively the art of women and trans drag performers, and her work has been shown in various drag performance evenings in Berlin's nightlife. She has also shown her work in Berlin's artistic institutions, such as the nGbK, Schwules Museum, Gemäldegalerie, Volksbühne Rote Salon, Ballhaus Naunynstrasse, and the Kunstfabrik am Flutgraben.