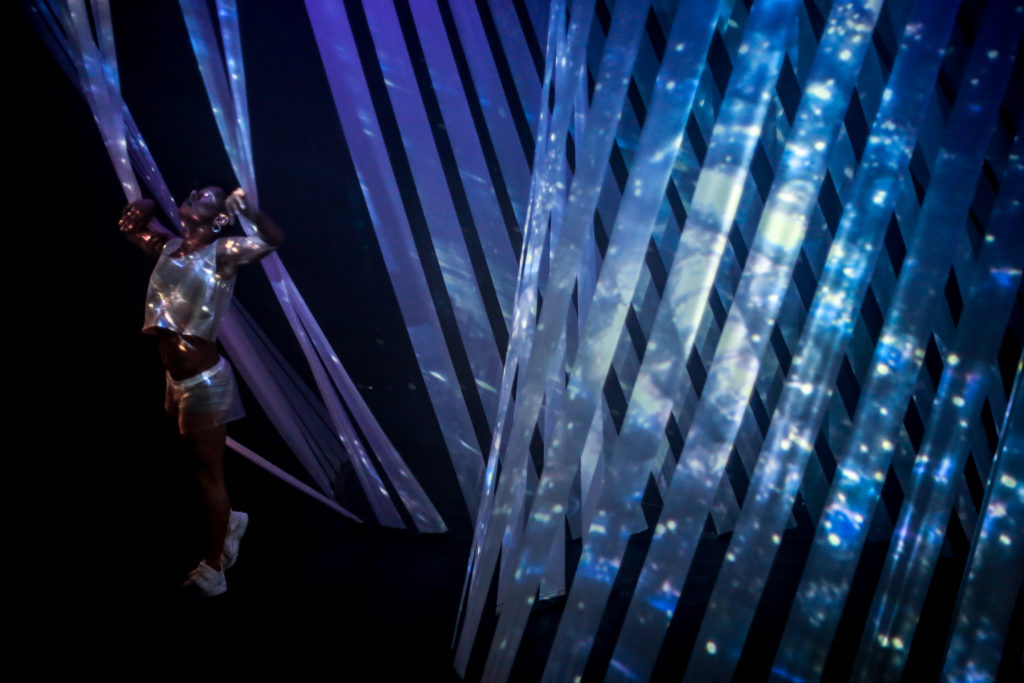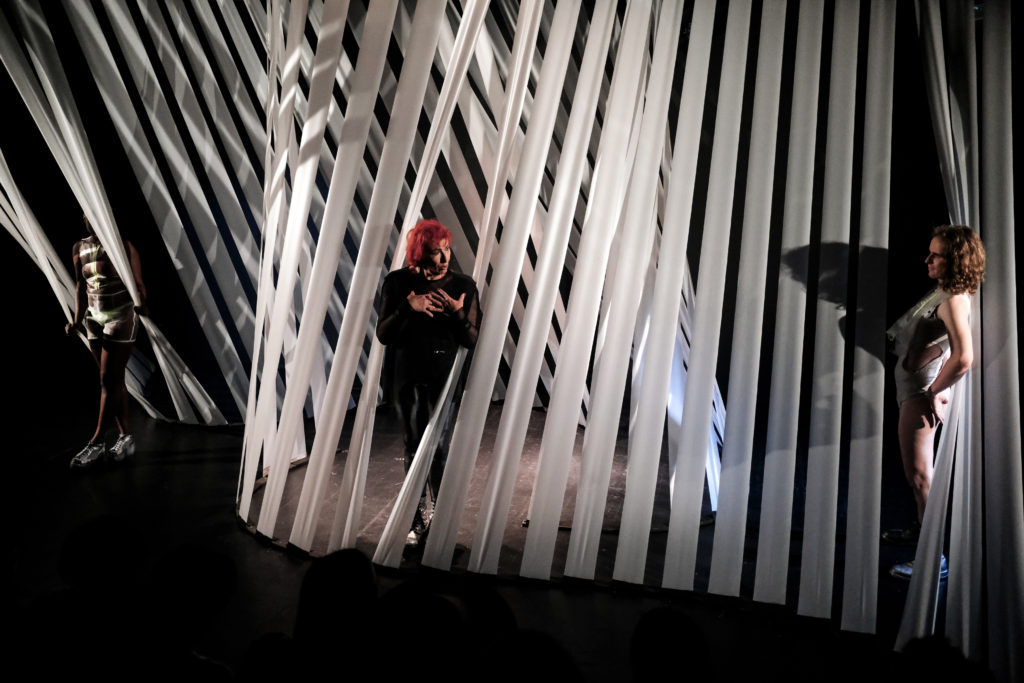 1969–2019: Stonewall & Criminal Code Reform – LGBTIQ* movement & AIDS crisis – Berlin Wall & reunification – Techno & Loveparade – Gentrification & Remigration
Five queers Berliners of different generations and backgrounds take the audience on a performative journey through Berlin's queer history between Pankow and Schöneberg, Friedrichshain and Kreuzberg, Mahlsdorf and Charlottenburg.
In search for the intersections of queer identities in a collective consciousness, they liquefy time, space, body and gender and connect with ancestors and future generations. The performers have been living in Berlin for generations or have recently moved here. They will channel their icons, ex-lovers and former selves to draw a political-personal portrait of queer Berlin between East and West.
Director Yony Leyser has gained reputation with films like Queercore – How to Punk a Revolution and Desire Will Set You Free. For Studio Я he stages his first theater work.
Stage & video design with Shahrzad Rahmani